Self-adhesive labels ("stickers") are constructed with layers of base line with "release", glue and the top material. Each of these layers has many variations. Our focus now is on the top one, that actually communicates directly to your customer. Message can be delivered not only by the graphic design of your label, but as well other aspects (see our blog for considerations). The material you choose actually shows as well values of your company and needs to be matched best with the legislation on packaging materials too.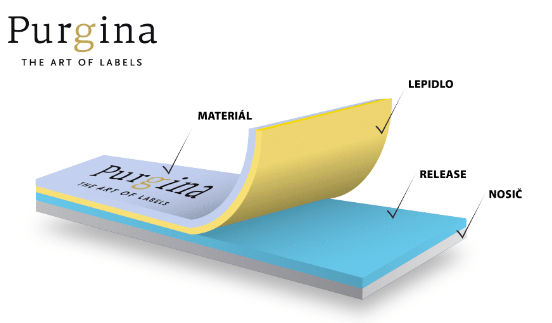 Choose from foil, paper and metallic material options
Design of your labels depends the most on the top layer material. Choose either plastic foil, paper options or a metallic label material. Consider the use scenarios for your product packaging. Does it get in contact with water, or undergoes significant changes in temperature, or does it get in contact with situations that can damage it easily? Is the product a value purchase, or and expensive one? Don't forget as well about "the life after" for the packaging, once it leaves hands of your customer.
Apart from the practical considerations related to the product, there are aspects to consider in customer preferences and legislation related to the packaging itself.
Material of your labels can have a big impact
Customers realize the negative impact packaging waste leaves on the environment. They hear of it, they see it, yet not everyone can, or is willing to change their behaviour to change that. Mostly they hope someone will adjust to this situation for them. Often, they choose a product whose packaging solves the dilemma for them.
EU legislation is focusing on reducing the negative ecological impacts on the environment. As in other regions, the pressure is often on the producers with related tax implications. That way your choice in label material can lead to an optimalization on this front as well.
So, what are your choices for an ecologically friendlier label material?
Recycled materials
Your labels can easily be reworked on a recycled material – either plastic, or paper. Often versions offered look the same as versions from raw materials. Supplier even guarantees the same conditions for print and handling (labelling, storing, etc.). And the price is mostly very similar.
Materials made from renewable resources and organic additives
Can your label be made from waste and still proudly present your product? Easily yes when it's for example made from wine grapes for wine, or from barley ideal for beer and spirits. There are even versions with citrus, apples, sugar-cane, weed… Materials made this way are comparable with standard paper versions, or even similar to plastic.
An interesting choice is a silk-like material resembling of paper with properties of plastic foil. It is made of dust from marble processing, and it doesn't require any whitening, or as much water as paper production. And it can be recycled too.
Materials for more effective recycling
EU issued a regulation in 2019 calling on Member States to use at least 25% of recycled packaging materials by 2025. But to do so, innovation is needed in the use of raw materials use too. We offer plastic materials that enable more effective recycle already. Even for glass bottles with labels innovative glue enables easier recycling, which brings 97% savings of the raw materials. Not to mention there are compostable materials for labels you can use if your packaging applies for this processing.
Options for new materials bringing more ecological packaging are opening ways for your creativity. It pays off to consider these not only due to legislation changes that will require more environment responsible solutions. We are here to consult on specific solutions that may bring your business the best solution.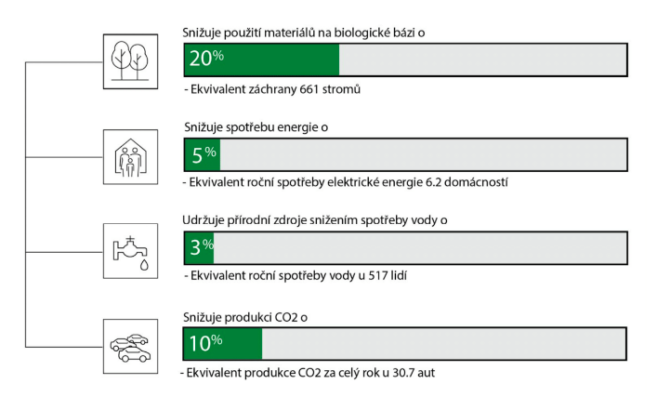 ---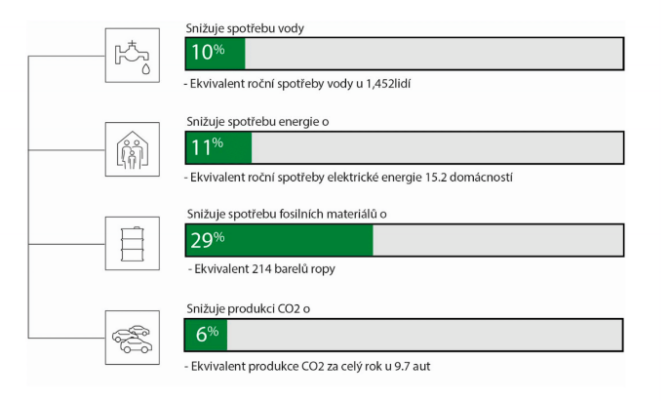 ---